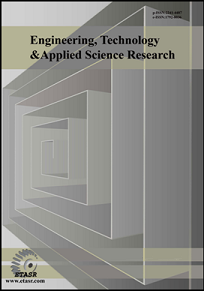 Template
The journal's template is periodically updated in an attempt to improve its clarity and usability. It is adviced to clear your browser's cache before you download the template to avoid getting an older version previously cached by your browser.
Journal Abbreviation
Eng. Technol. Appl. Sci. Res.
eISSN
1792-8036
pISSN
2241-4487
Citation Styling
You can download our citation styling csl file suitable to be added to your Reference Manager Software (e.g. Zotero, Mendeley) here.
RIS/BIB Files
Download links for RIS and BIB files suitable to be imported in your Reference Manager Software (Endnote, Zotero, Mendeley, BibTeX) are available in each article's abstract page.
Additional Information
For Readers
For Authors
For Librarians
Announcements
See all our announcements here.